What Is Search Engine Optimization (SEO) For Dentists?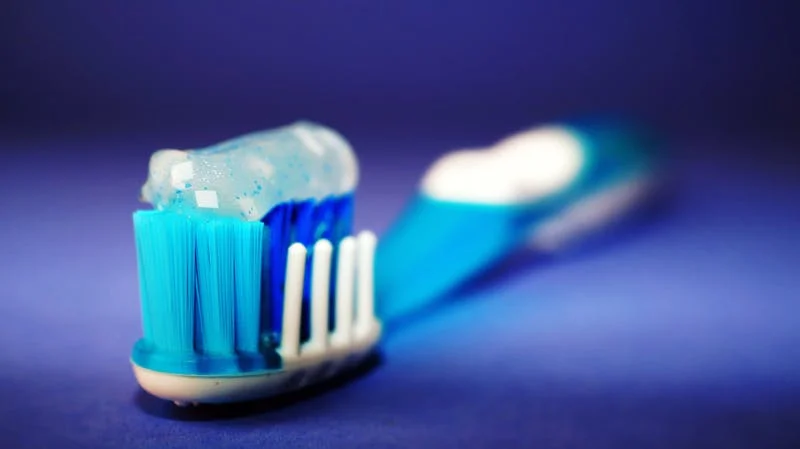 Have you ever found yourself looking into the meaning of dental SEO? Maybe you heard some say that it is perfect to use dental SEO, and you find yourself wondering what the meaning of the word "perfect to use dental SEO" means " well, here is a simple explanation for what dental SEO means:
Dental SEO is a technique or a strategy that will assist you in increasing the traffic of your dental clinic websites on search engines like Google, Bing, and even Yahoo results. This technique will get you new patients, helping you scale your new business.
Having some background and expertise in dental SEO will ensure you understand its importance and are better equipped to do what you need to do. As of 2022, it is advisable for dentists to no longer exclude SEO if they wish to keep patients coming. utilising dental SEO techniques is something you should embrace and continue implementing on your dental website.
The primary aim of this dental SEO guide is to help dentists like you, achieve success and level up your dental clinics. let us delve right into it!
What Does Dental Search Engine Optimization (SEO) Mean?
Dental search engine optimization is a process of optimising a website so that it appears at the top of a search engine result page (SERP) without spending any money on ads. This is what we call in the SEO world, FREE traffic. And who doesn't like something for free!
When someone searches for 'dentist near me', or perhaps something about "implant dentist" or in fact, any search that includes the term dentist on popular search engines such as Google, Bing, or Yahoo, you could be getting found, IF your site is optimised accordingly.
The Benefits Of Implementing Search engine optimization (SEO) for Dentists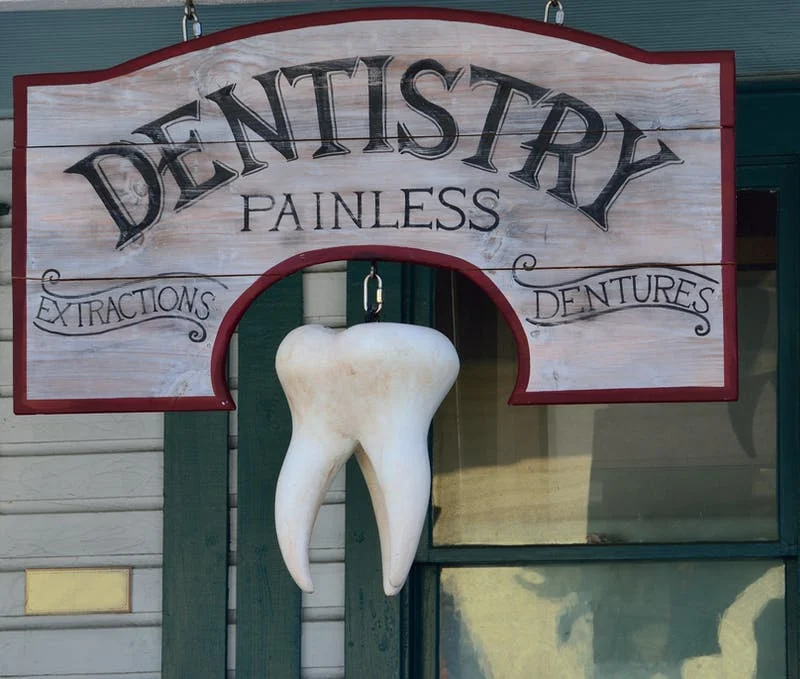 We discussed the goal of SEO, which is to improve your dental practice's visibility and searchability when people research dental practitioners online. But why is it so important? What are the benefits of SEO for dentists?
It's been shown that 70% of individuals using a search engine,  will click on 1 out of the top 5 results displayed on Google's SERP' when looking for a new dentist or dental services online.
It is also very likely that 90% of individuals will never move past page 1 of the search engine results, so that means being on page 1 is key [The best place to hide a head body, is page 2 of Google!]
Consider SEO the foundation of a present-day dentistry practice for any marketing strategy online. Dentists will be unable to sell their profession without SEO in 2022 correctly.
Building credibility and trust with your patients through SEO is one of the benefits of SEO for dental practices.
There's a reason why many individuals will click one of Google's top 5 recommended results: they feel the dentists they find on the first page are the best, and Google agrees with them!
A Win-Win Situation
It's a win-win situation because the higher your dental website rank in search engines, the more likely your dental clinic will earn the trust of potential patients, and they will visit your website regularly. More people clicking on your link will lead to Google trusting you as a reliable and credible source, pushing you up the rankings.
Search engine optimization increases the number of visitors to your website. Period.
53% of all website non-paid account traffic comes organically, according to recent research. It could be even higher for some specific locations and websites, including yours. This is particularly important for two reasons:
The first one is, The more people visit your website, the more chances you have to persuade them to schedule a dental appointment.
While the second one is that with dental SEO inbound marketing strategy, you allow potential patients or clients to find you rather than you having to reach out to them whether they want to hear from you or not. You'll get higher-quality leads (those you wish to work with) and higher conversion rates.
"The best SEO result is a better user experience on your website"
A good SEO campaign takes into account the user experience of a website. The following are SEO practices dentists should follow for best results:
The loading time of the page and site is quick and within Google's guidelines
A friendly mobile user interface [UX design is key!]
Subheadings and headings of the page, ensure they are optimized
Authentic and enthralling content [like this blog you are reading!]
Simple site navigation [don't overcomplicate things]
These methods can help boost your SEO ranking by making it easier for potential patients to find what they need on your website, which is referred to as a good user experience [UX].
Guess what. Other dental practices use SEO, including your competitors.
We want to let you know that SEO is not Something new to numerous practices in your neighborhood, even though it might be new.
There is a lot of noise and competition out there on the internet. When you develop your SEO strategy, you will be keeping up with your competitors and, even better, soar to the top and shine as the healthcare provider of choice for patients.
For instance, if someone searches "London tooth replacement" on Google they will find many reviews, dentist directories, and rival websites. Improving SEO will help you appear at the top of these results, and it will also help you stand out and win the patient over.
How Much Does Dentist SEO Cost?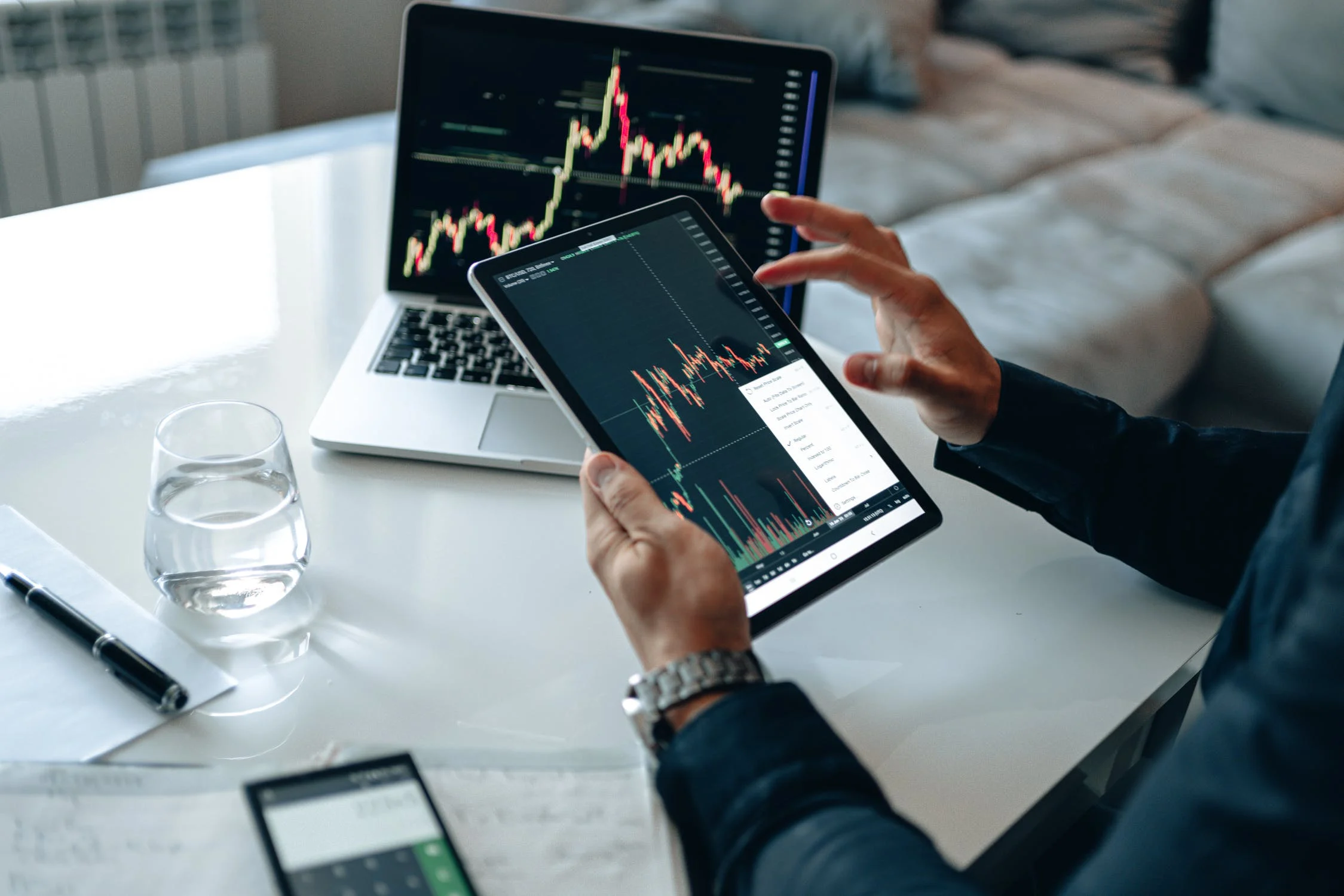 You may employ an in-house SEO professional or collaborate with a dental SEO firm, but typically SEO is not just a quick one time payment, here's your results kind of service. SEO takes time and is certainly an investment. Check out our FAQ section to learn more about how much SEO services can cost, but to give you a ballpark figure, to get good quality SEO services and to hit a +ROI, you need to be looking at spending between £1500 and $2500 per month.
You can learn more about The Digital Guruz's affordable SEO packages here. If you are interested in working with us, then simply drop us an email or WhatsApp us!
What Is The ROI for Dentists When It Comes to Implementing SEO?
It all depends on how much a patient is worth to your business when evaluating the ROI of a search engine optimization plan.
Here are the numbers to consider:
The quantity of patients your SEO campaign brings in over a set period.
Patient average value [one-time value and lifetime value]
The average patient's lifetime expectancy [how long will they stay with you]
The cost of implementing your technique (either using an in-house marketer or a dental SEO agency)
For instance, let's assume you've specified that your regular patient value is £653 per year, based on a 10-year patient lifespan.
Multiplied £653 by ten years, it will give £6,500. As a result, every new patient who walks into your office will bring you roughly £6,500 in lifetime revenue.
Imagine a search engine optimization technique in place, and your website produces five new patients each month. Calculating the lifetime worth of the five patients is estimated to be around £32,500. Just from search engine optimization, you'll have gained over £390,000 in potential revenue over the year, assuming five new patients per month [not bad at all!]
When you correlate that number to how much time or money you spend on SEO each year, you'll be able to better understand how effective your SEO campaign is.
NB: unlike the advertisement you run for a specific time, the SEO strategy will be necessary to your dental practice. In the long run, optimizing your online presence will continue to yield more results in the future and in years to come.
How To Rank As #1 Dentist In Search Engine Results
Ranking #1 for the search terms you want to rank for, is not guaranteed, but it is quite possible to rank as #1 given the right strategy. After all, someone has to claim the spot eventually, so why not you!
It is essential to focus on ranking on page 1, position 1. Getting to these top positions will have a huge impact on your business. Knowing how dental SEO works to achieve higher search results is essential.
How Does Search Engine Optimization Work?
Right from the beginning of this article, you may have been wondering, wondering how SEO actually works.
Well, let's dive right into how search engine optimization works and break it down for you!
Let's say you are searching for 'professional teeth whitening', Google or other search engines might think you are wondering. They will probably take your search as "where can I find a good cosmetics dentist close to me" or "who is the best teeth whitening dentist near me" the search engine produces more relevant results to your search.
That is SEO for you. SEO is all about optimizing your online presence to ensure Google believes you are a trusted source and give the searcher the answer they need.
Factors That Search Engines Consider When Ranking Your Dentistry Website
How does a search engine decide where your website should rank?
When people go online to search, search engines try to offer the most valuable and accurate results, and they achieve this by taking into account both on-site and off-site ranking.
Factors considered for Dentist On-site Ranking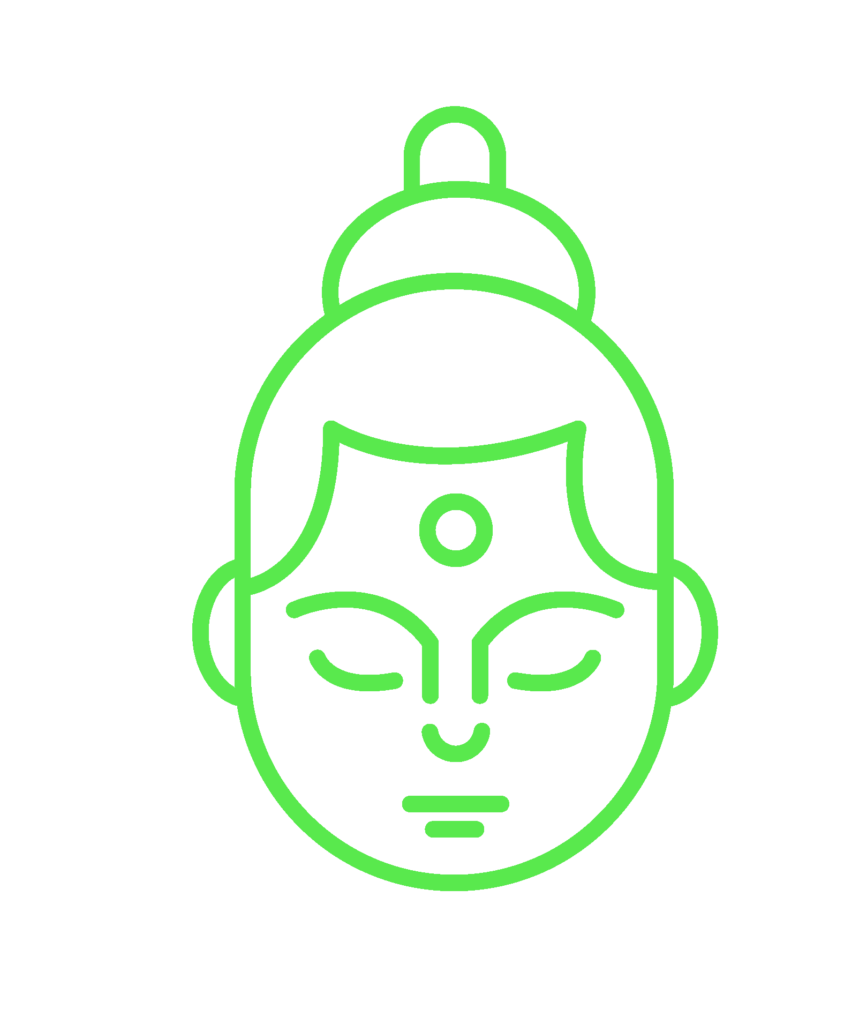 Information collected by Google from your website is an on-site ranking factor. Other search engines and Google are constantly crawling your site and others, to gather data and utilize it in creating a picture and understanding of what you offer, your specialty, and if you are trustworthy are not.
On-site Ranking Factors For Dentists are:
The content on your pages
Where your keywords can be found, e.g., places like headers, URLs, meta title, and meta description.
Quality of copy and length of copy
The easiest way in which search engine robots can access and comprehend your index materials [tech related]
How fast does your website page load
Can your website be accessed on a mobile device
How long do your visitors spend on your website
The above mentioned are just the primary examples of what is required, but trust us, there are a lot more to consider!
Off-site Ranking Factors For Dentists
Off-site is majorly centered around what other people think of your website. The activities you engage in offline can indeed assist you in building your website's authority and improving your website rankings.
The huge off-site ranking factors for dentists are associated with the link that 'talk' about your website. Here are the following specific off-site link establishment ranking factors:
How you earned the link matters; either you created it yourself or got it manually and naturally [organic is best]
How is the topic of the linking website about the site and page being linked?
How long has the link in question been established
What is the authority of the site? And is it trustworthy?
The total amount of links [internal and external]
And you won't be surprised, but there are also a lot more factors to consider [we could have a whole article on this, inf fact we will put one together soon!]
Putting It All Together
Back to the topic at hand, How does a search engine determine where your dental website should rank?
The search engine will evaluate all on-site and off-site factors to help determine, for example, when a potential client searches 'Invisalign dentist':
What kind of results should be displayed, including reviews, dental directories, website pages, blog posts, and many more
what order in which the result should displayed [We want to be #1 always!]
The search engine result will differ based on :
Keyword, the main topic typed in search engine.
Where the person begins their search from
The search history of the individual [debatable whether this is a factor or not]
How To Optimize a dentistry Website For SEO 
It is important to note that your whole SEO technique is based on the whole structure and usability of your website, so you should begin there [UX is key!]
When constructing your dental website, it is essential to take note of these few things:
Use WordPress In Creating Your Website
WordPress sites are adaptable and scalable. Hence the best dentistry websites are built using WordPress. They appear and function very well on both mobile and desktop devices.
Ensure to edit and customize your website so that it can be found by search engines and is easy to read. Your website should not contain a flash, silver light, iframes, or other heavy techniques.
Pay attention to other SEO details on the backend, like:
URLs
Meta descriptions and titles
Alt text for image
Video and image size
How fast your website page loads
No broken links
Ensure all these issues are appropriately addressed and fixed
Create and Design Your Website Beautifully
How your website is designed will determine whether your potential clients enjoy their visiting experience on your dentistry website. Just as we have earlier mentioned, having a solid UX is crucial in getting those top Google rankings.
Your primary focus should be on developing a dentistry website that offers a solid and quick first impression [to reduce bounce rate for one].
The direct way to achieve that is through a current unique website designed by a professional that understands the dental industry.
Here are some of the websites design strategies to consider employing:
Ensure to develop a mobile-friendly website
Ensure your website loads fast
Ensure that your website encompasses ADA and HIPAA guidelines
Established a unique, optimized keyword content
Ensure your website is straightforward to navigate and understand
Create Unique Optimized Keyword Content
Content with unique, engaging, and optimized keyword content must support the grand design.
The content you put up on a website must be original. Copied and pasted content will be penalized [this is cheating Google and is not a good idea!] Ensure that you always write in your own words.
Any materials you put up on the website should focus on your patients and not you, provide answers to common questions asked, address their issues and give a detailed solution. It is ideal to utilize the story brand method.
The most significant aspect of SEO is to ensure that your keyword is content optimized. This entails conducting keyword research for each of the pages of your website and ensuring that your keyword can be found in areas like your headings and meta description
Bonus Research Tips On Keyword For Dentists
Keyword research will assist you in determining what your potential clients will type on search engines when looking for solutions. Keywords are a significant part of increasing your internet exposure and driving visitors to your website.
We will publish a complete guide for keyword research for dentistry but for now, here are four suggestions to implement when choosing your keyword:
Utilize a keyword planner – A keyword planner is a tool that lets you find keywords. Here are a few decent ones:
Google keyword planner
Keywords Explorer by Moz
SEMrush
You can use any of the keywords planners tool mentioned above to get an insight into the keyword your competitors are using.
Make a list of all services you provide
Utilize search engines suggested searches
How To Optimize Your Dental Practice For Off-site Ranking Factors
It would be best if you did not overlook the off-site options. Remember that the off-site factors are equally significant and will support your on-site efforts.
Create Google Map Accounts For Your Practice
If you have ever had to search for a local business or service, you are aware that it is almost always a map directory. This is often referred to as the local 3-pack, it is vital to ensure that your dental practices are not just listed in the Google map, but it is also optimized to display at the top of the list
Here is what is needed to be done:
Take control of your google map business listing by claiming it
Include as much information as possible that includes your practice
Use a local number or even a call tracking number
Share photos of your dental practice
Ensure your dental practice is registered with local citations and directories
Any reference to your dental practice on the internet is called a local citation. However, this citation does not have to be linked to your website, and it should include important details like your name, address, and business phone number. Here are the primary famous local citation sources for dentists:
Develop Patient Reviews on Your site
SEO needs to show google that you're a credible dentist, whether on Google or other platforms like Facebook, Yelp, etc.
Ensure you look into how to request reviews from your patient, follow up on such requests, and highlight positive reviews collected from clients.
How To Know If SEO Is Working
An effective dentistry office SEO plan requires you to track the effects of your efforts.
Here are some of the significant points to review
Conversions
The desirable action a potential patient is expected to take can be calls, form submissions, internet bookings, chatbot interactions, and driving directions are all recommended for dentists.
Website Visit
Examine the column, quality, and source of your website's visits.
Keyword rankings
Your site ranks for each of your keywords in terms of position and page, and how that ranking develops over time should also be reviewed.
Reviews
Please make sure this number is increasing, and don't forget to respond to your patients' feedback/reviews they dropped on your website.
Bonus On Easy Trick For Finding Where Your Site Ranks
Open a new private or incognito browser window.
Enter the keyword you wish to rank for whenever it is searched
Scroll through the results until you discover your website.
You're on page 10 and haven't discovered your website yet? Search engine optimization services would be beneficial to you!
Get More Patients When Using The Dental SEO Services
We hope you now have a better idea of why SEO is so significant for dentistry clinics and what this technique encompasses. While grasping the fundamentals of search engine optimization is one thing, many dentists strive to implement a method.
We understand. Optimizing your internet presence necessitates a thorough, detail-oriented method that takes time and expertise.
This isn't Something you should have to deal with on your own. It would help if you concentrated on doing what you do best, providing exemplary dental care for patients. We're here to take care of all your SEO needs.
Our dental SEO experts at The Digital Guruz use their years of mastery to keep your practice ahead of the competition and guarantee that new patients can discover you quickly online when you let us do the work for you.
We work with dentists across the globe,  to identify the best SEO strategies for the dental business.
Request a consultation with us today if you'd like to learn more. We welcome you to The Digital Guruz family, today!