A UK Based Digital marketing agency
The Digital Guruz offer award-winning SEO, content marketing and link building services across a range of industries.
We are boutique digital marketing and SEO agency with over half a decade of experience in delivering award-winning and affordable SEO services and digital marketing campaigns to our well-loved clients across the globe.
Explore and discover more about The Digital Guruz below, and we warmly welcome you to our digital family!
SEO isn't rocket science, it's ranking science!

Offering full-service data-driven, results-oriented SEO solutions to businesses across the UK, the USA, Canada and Australia.
Having built our own in-house partly AI-driven SEO software, The Digital Guruz are basically half robot, and quite frankly, that makes us cutting edge.
Contact one of our experts here for your FREE site audit and 1 Hour Consultation.

Content Marketing is quite simply one of the most powerful forms of online marketing there is. It can help attract new customers by creating and sharing valuable free content.  
If you are looking to generate attention and leads, expand your customer base, generate or increase online sales, build brand awareness and credibility, and engage an online community, content marketing is for your business.

A link building campaign involves establishing relevant links (usually called backlinks) to a website from external sources.
An increase in the number of high-quality links pointing to a website can increase its chances of ranking highly in search engine results.
Link building is also an effective marketing strategy for increasing brand awareness.
Why Do we Call ourselves boutique?
At The Digital Guruz, we believe that our approach to SEO is unique across the entire industry. We believe that SEO is more than just optimising a website for search engine rankings; it is about creating a customised strategy that is tailored to the particular needs of each client.
We understand that every business has different goals and different needs, and that a cookie–cutter approach simply won't do.
That's why we call ourselves a boutique SEO agency.
We pride ourselves on being able to provide our clients with personalised, one–on–one attention. We believe that this is the key to successful SEO. We don't believe in a one–size–fits–all approach, but instead customise our strategies to fit the individual needs of each client.
We take the time to get to know each client's business and their goals, so that we can create an SEO strategy that is perfectly tailored to their needs.
Our 'Boutique' approach also means our clients receive regular, in–depth analysis and reporting. We track the progress of our clients' SEO campaigns and provide them with detailed reports so that they can clearly see the progress being made and the impact we are having on their SEO. We also make sure to stay up–to–date on the latest SEO trends, so that our clients are always in the know about what's happening in the SEO world.
Finally, we believe that our approach to SEO is more cost–effective than other larger SEO agencies. We understand that SEO can be expensive, so we strive to keep our costs down and provide our clients with the best possible service at an affordable price.
We also provide our clients with a variety of payment options so that they can find affordable SEO package that works best for them.
At The Digital Guruz, we believe that our approach to SEO is what sets us apart from the competition. 
That's why we call ourselves a boutique SEO agency.
"Data-driven and creative are the words that come to mind about Joshua and The Digital Guruz. That's how I describe their approach to SEO. I've had the pleasure of working with Joshua for over a month now. I'm particularly impressed with Joshua's know-how and responsiveness. No matter how what my question is about SEO, Joshua has the answers I'm looking for. If you're looking for an SEO expert, you will find him to be a valuable asset"
Tom Augenthaler
CEO
"Delighted with Josh and his team. He's incredibly professional, affable and easy to work with. The outputs are results based and centred on solutions that drive long term value. Highly recommended!" 🚀
James Higgins
Founder & CEO, Ethical Bedding
"It was great meeting Josh on LinkedIn and having my team work with him on our website strategy. We now have a greater understanding of getting ovolohotels.com to rank #1 on Google and capture more of the market"
Girish Jhunjhnuwala
Marketing Director, Ovolo Hotels
"Josh has been doing an exceptional job in charge of Digital Guruz, always attentive to detail and always concerned with the satisfaction of his customers. Our company started a relationship for his SEO services in 2019, and we have been experiencing excellent results ever since! Thank you!"
Franck Dubarry
CEO, Franck Dubarry
"Joshua has been a pleasure to work with so far! He has a deep understanding of SEO and immediately understood what we were looking for as an e-commerce business. I look forward to continue building our partnership"
Emma Reynolds
Marketing Manager, Kurasu Coffee
"Josh and his team at The Digital Guruz are exceptionally talented. It's always such a pleasure to work with Josh and the results speak for themselves! My company Beach Bums & Feels has grown and now in fact has a digital footprint thanks to the Digital Guruz team. I am very impressed with their work - I'd work with the team again in a heartbeat! Highly recommend"
Saule Andriuskeviciute
CEO, Beach Bums & Feels
" Josh helped to build a solid foundation for our website by improving our SEO and creative content for our blogs. Him and his team were very attentive to detail , customer service, and results oriented. It also helps he has a great sense of humour which breaks up some of the technical SEO jargon"
Justyna Kozlowska
Founder, Eat Nagi
"Joshua and his website optimisation team do a great job helping us get our organic mattress brand out there. Highly recommend him!"
Roger van de Matten
Owner, Una Mattress
"I have been recommending Josh to my clients for years now and have only received good feedback. His direct approach, communication skills and SEO results have ensured many happy customers"
Joe Turner
Full Stack JavaScript Developer
"Joshua took the time to understand our business and our needs. He continues to work closely with us to realize our goals. I appreciate his attention to our project. He never fails to answer our calls, no matter the time! Hard to find customer service these days!"
Stacy Braverman
Owner, Bitch New York
"Josh has been doing an exceptional job in charge of Digital Guruz, always attentive to details and concerned with the satisfaction of his customers. Our company started a relationship for his SEO services in 2019, and we expect excellent results for 2020. Thank you!"
Bruno Giacomini
CEO & Founder, Essenzefruits
"I work with Joshua on a PPC/SEO projects as a consultant, and I can confidently say that if Josh is on your project, you're in good hands. He's one of the most thoughtful, attentive and data-driven marketing specialists I have ever worked with. He will take your competition to atoms only to give his customers a competitive advantage on the market. Definitely looking forward to working with him again - will not hesitate a second!"
Vitaliy Deputat
Digital Media Buyer
"Josh is responsive, proactive and an expert in the digital marketing and SEO world. I would highly recommend his company for any of your website or digital marketing needs"
Joanna Rizzuti
Owner, YachtCharter.com
"We hired Digital Guruz for our SEO needs and within a small amount of time, we noticed that our website was getting more viewers. They're very professional and easy to work with. I feel that my concerns and needs were addressed. I would recommend Digital Guruz"
Timothy C. Draper
Owner, Treasures in America
"Digital Guruz has been an absolute pleasure to work with. Josh has an insane amount of knowledge in the marketing field and brings forth some cutting edge SEO tactics and strategies that have made an incredible difference. Furthermore, he is an incredible person to work with, being available whenever you need him. This guy is going to make a genuine difference in the marketing space"
Harry Haines
Marketing Manager, CMT Group
"Joshua and his team couldn't have been more helpful. We broke new ground and were up over 150% in MRR since working together and it doesn't seem to be slowing down anytime soon!"
Tyler Kimsey
CEO, LeadFlow
"Worked with Josh for around 6 months and was really impressed. The team had in depth SEO knowledge and there was always a quick turnaround on projects"
Catherine Jones
Marketing Manager, Leyland SDM
"Josh and his team are lovely! We got on the first page for the terms most important to our business relatively quickly, and we are having more bookings now from organic google searches. Highly recommend!"
Adi Shakti
Founder, SoulWork
The Digital Guruz are a boutique SEO agency, founded back in 2017 with the vision of creating a more transparent, professional and results-driven approach to digital marketing. The Guruz are lead by its founder Joshua, a marketing expert, who manages a global team of ambitious digital marketers and SEO experts. With team members in the UK, USA, Canada, across Asia and Africa, The Digital Guruz is a truly international SEO agency.
The Digital Guruz work across all niches and all industries, B2B and B2C. Whether you are selling products, services or are an informational website, we can help you get that visibility your business needs and turn that visibility into traffic and sales. We can even work across pretty much any CMS system there is, including WordPress, Shopify and Wix, no sweat!
In this modern era, marketing your brand online is single-handedly the most important aspect of taking your business to the next level. Whether you want your site to be found through Google or want to broaden your digital footprint through link building and content marketing, we can help you achieve your revenue goals.
Check out some of our past and existing clients below and feel free to contact a Digital Guru for more information about the amazing results we achieve for our clients!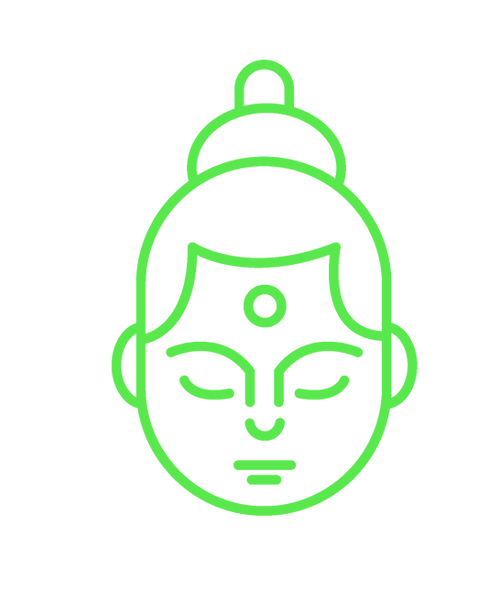 With a combined industry experience of over 46 years, The Digital Guruz, a boutique digital marketing and SEO agency brings together a core team of globally-located-digitally-centralised SEO specialists, who together form a strategically-minded party AI-driven organic powerhouse, helping small businesses and large, across the planet, go from rags to riches.

The big boss around here my main role is to dish out all the hard work and sit back with a nice cup of coffee. That being said, with my knowledge of SEO strategy and ability to run successful marketing campaigns, time and again, I guess I am the boss for a reason!

Vitaliy is simply a master when it comes to Google Ads & Social Media. He is data-driven and results orientated which means he helps make our clients very happy! His knowledge blows my mind, which to be fair, isn't that hard!

Tara is key at keeping the Digital Guruz organized and financially optimized. Without Tara, all hope would be lost, and the accounts a total mess. One of Tara's best skills is chasing up naughty clients on late payments. Be warned!

Adeline is a woman of many talents, and as our international content writer, her work is sensational. I can always rely on Adeline to truly understand our client's content needs and her articles not only rank well and convert, but are an absolute pleasure to read!

Michael offers The Digital Guruz top quality consultancy on all our technical questions and queries. He is a technical wizard and a master of his craft. Clearly he is the cool guy around here, you may even find him in a suit from time to time; but not today!

Theresa has a unique and special approach with all of our clients and business associates. She represents The Digital Guruz and what we stand for perfectly and helps take our business from strength to strength. She is a fantastic colleague and, a business development wizard!

Arthur is a genius when it comes to anything technical. With a sharp mind and an eye for detail, any project is in good hands when Arthur is in charge. Data-driven and results orientated, he is a true guru, and knows exactly how to please the Google gods! Top Class!

With over 7 years of experience in marketing & SEO, Dmytro is not only very knowledgable but very wise. SEO is his bread and butter and no matter what issues and challenges we face, Dmytro is always there tackling them head-on, delivering world class SEO projects and helping our clients smash their revenue goals!

Busra is one of the most valuable assets The Digital Guruz has [if she doesn't mind being an asset!] Having been part of the digital marketing world for over 5 years she has a deep knowledge of SEO, content marketing and link building. We love working with Busra, and if you ever need a helping hand with anything just drop her an email!
years combined industry experience
Google #1 rankings achieved
An innovative data-driven results-orientated boutique SEO agency, The Digital Guruz really only cares about one thing; our clients.
We are dedicated to delivering amazing results, and since being founded in 2017 we have yet to have an unhappy client!
Check out some of our testimonials and we are more than happy to provide you further with any references, data, or case studies to give you the confidence that The Digital Guruz are one of the best SEO companies in the UK, and working with us will be the best decision you will make today!
World-renowned brands, international governments, and SMEs trust our powerful data-driven SEO services. The Digital Guruz are not only an affordable SEO agency, but one of the UK's leading digital marketing companies, and we strive to think globally.
The Digital Guruz has sought to bring transparency, trust, clarity and affordability to the SEO, content marketing and link building world since day one. We continue to deliver brilliant results, excellent communication, and an ever-growing list of happy clients.
The Guruz are a results-driven agency. Our data-first approach allows us to set ambitious objectives and report meaningful milestones and KPIs. As a result, The Digital Guruz is one of the leading and boutique, digital marketing, design and SEO agencies in the UK. We offer clients the expertise of a leading agency with all of the benefits of working with a boutique company that delivers ROI every time at an affordable price.
We deliver transformational growth for our clients, but it's not easy. Detailed planning, passion, expertise, and creativity are essential. While adhering to ethical and environmental standards, we ensure our clients receive outstanding professional SEO services without impacting the environment. That's the Digital Guruz way.
So learn today why The Digital Guruz are one of the UK's top search engine optimisation, content marketing and link building companies the UK has to offer.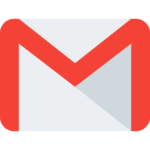 Contact The Digital Guruz Today


SEO Company UK | Our Top 50 Locations
SEO Services | 40 Top Google Searches & Popular Services
Boutique SEO Services | Top Industries
SEO Services | 40 Top Google Searches & Popular Services
Boutique SEO Services | Top Industries