How To Send The Final WordPress Site To Client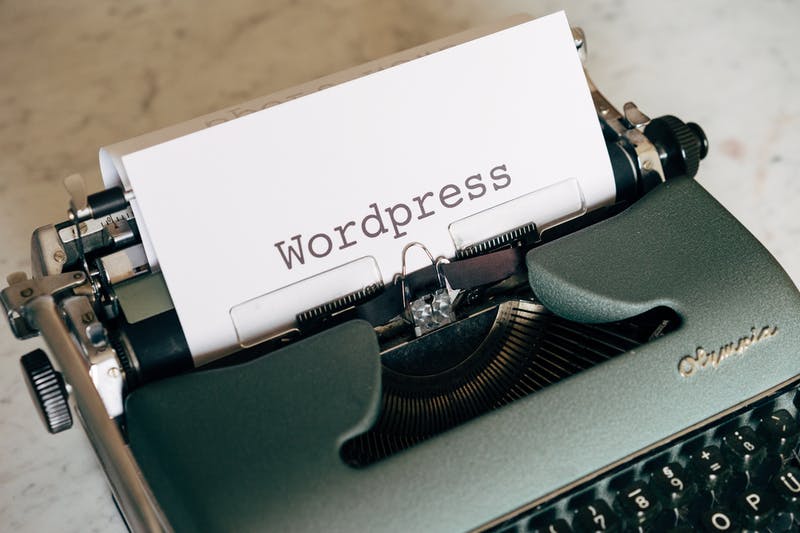 If you are ready to send the final WordPress site to your client, there are a few things you need to take into account. First, make sure that all of the website files- such as images, themes, and plugins- are moved over to the hosting if you built the site on localhost. If the site is already on the desired hosting, create an email template that includes all pertinent information about the website, including a link to its live version. Finally, make sure that you include your contact information in the email's header so that your client can reach you if they have any questions or problems regarding the site.
Here are some tips for sending a WordPress site:
First, decide what you want to achieve with your email. Do you like to send a link directly to the finished WordPress site? Do you want to include a brief message about the project?
Start with a friendly message. Thank your client for their time and let them know that you're grateful for their business. In the email subject line, include "Site ready!" followed by the name of your website.
Make sure your support email address is included in the files so that your client can contact you if there are any problems accessing the website.
Next, create an email template. This will define the look and feel of your emails. You can use templates provided by email programs or create your own based on your specific needs.
Follow up with a phone call or Skype session to go over any final questions or concerns – this will save time down the line and reassure everyone that everything is in order.
You can also use this template to send emails to the client.
————————————————-Email Template Start————————————-

Hi there!
Thank you for choosing our WordPress site design service. Your website is complete and ready for you! You can now see your website live at (URL).
We've included some of the basics below in case you missed them. If you have any questions or need help, don't hesitate to reach out to us.
– Your Name 
– Your Email 
How to Login to Your Website:
Open a new tab in your web browser, and type in (URL/wp-admin)

Login using these details:
Admin login: [username]
Password: [password]
The details for your Cpanel hosting are as follows:-
Cpanel URL:
Cpanel Username:
Cpanel Password:
Did you buy a maintenance package?
If so, there's no need to worry. I will be updating plugins, backing up your website, and keeping everything running smoothly for you till April 2023 so that your website never experiences any downtime.
Feel Free To Leave Me A Review:
If you'd like to leave a review of my services, you can do so on my website (Google My Business Review Link). I appreciate every review and look forward to hearing your feedback!
I hope you are delighted with your website and thank you for working with me.
Additional Services
Suppose you would like to increase your page visibility even further. We offer [Service 1][Service 2]…. [Services]. If you have any questions or need help getting started, don't hesitate to contact us. We're happy to help!
Thank you,
[sender name]

——————————————Email Template End——————————————
Basic Configuration And Optimization
Google Analytics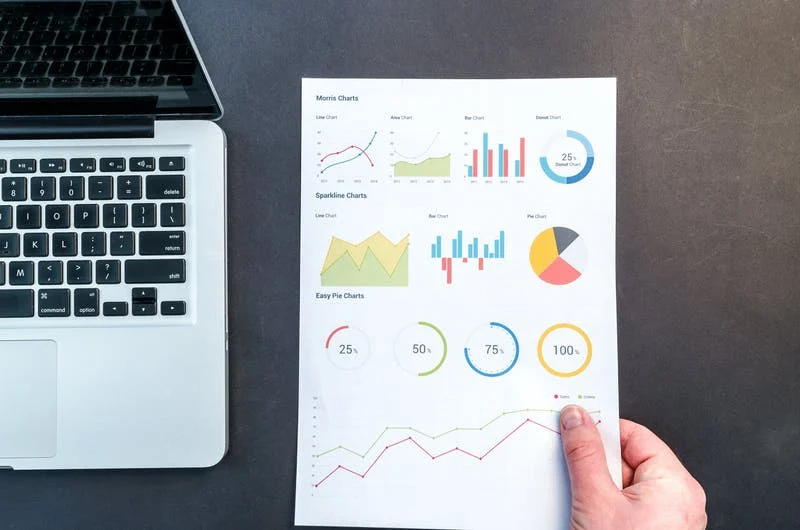 There are a few different ways to set up Google Analytics on a WordPress site. One is to use a plugin, such as the Google Analytics for WordPress plugin. This plugin makes it easy to add your tracking code to your website. Once the plugin is installed, you'll need to create a Google Analytics account and enter your account information into the plugin settings. You'll also need to select the types of data you want to track.
Another way is to add the tracking code manually. You'll need to add the code to your website's header to do this. This code will track all of the traffic to your website. A plugin called Monsterinsights lets you configure your google analytics account with your wordpress account using an easy setup wizard. 
Google Search Console
Setting up your Google Search Console account is crucial in optimizing your website for Google search. The Search Console allows you to see how your website is performing in Google search and identify any potential issues that may be impacting your visibility.
To set up Google Search Console, you first need to create or log into a Google account. 
Once you have a Google account, go to https://search.google.com/ and click on "Add a Property". 
In the "Add a Property" box, enter the website address you want to track and click on "Continue".
You will have the option to verify your website by using DNS verification or an HTML tag. Follow the instructions provided by Google to add your website's verification code.
Optimizing Basic SEO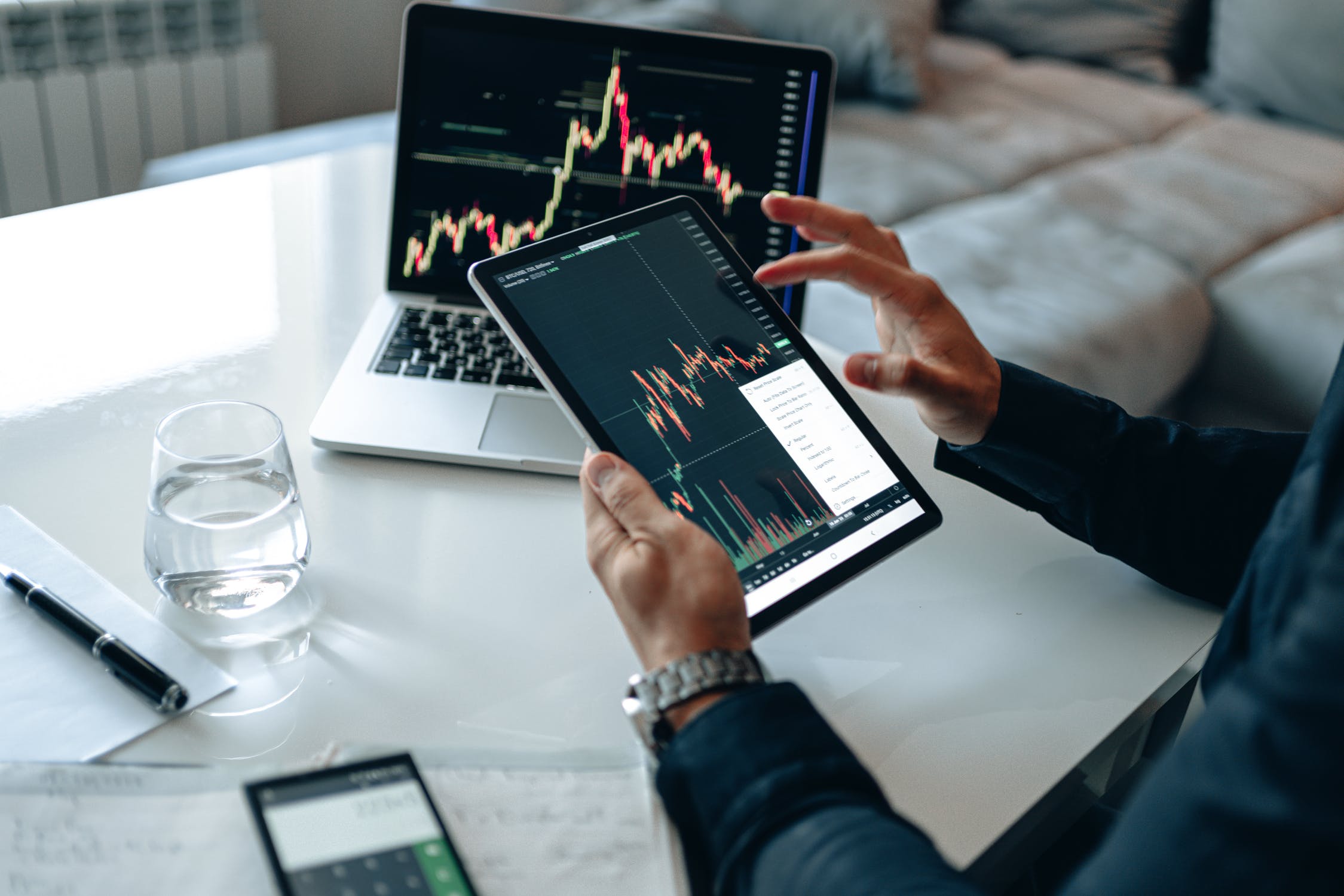 Optimizing the website for organic traffic is a must implement for a new website. You can do a few basic things to optimize your client's website for search engines:
Make sure the site is correctly indexed by Google. You can do this by submitting the sitemap to Google's Webmaster Tools.

Ensure the site's title tags and meta descriptions are appropriately written and keyword-rich.

Ensure the site's content is high-quality and relevant to its target audience.
You should also add keywords to the site's content, but don't go overboard – search engines can tell when a site is artificially optimized. Additionally, off-page SEO techniques like link building and social media promotion can help improve a website's ranking.
Page Speed Optimization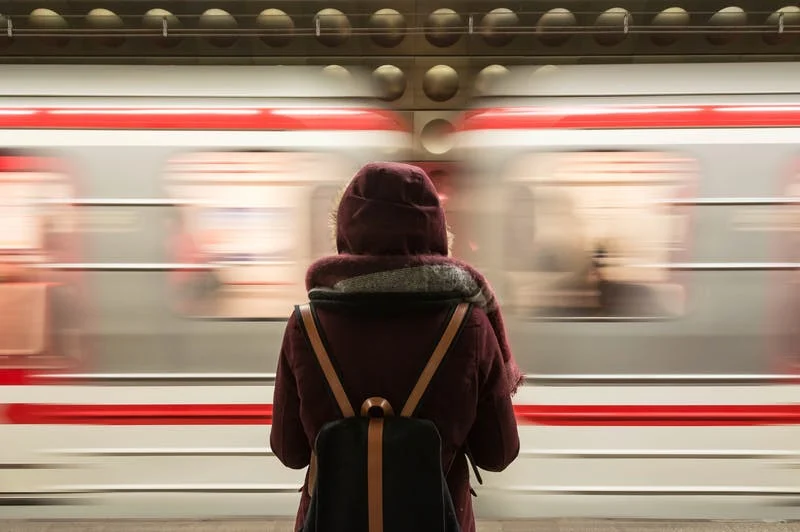 There are a few key things to keep in mind when optimizing page speed for clients:
Reduce the size of your images. This can be done by compressing them or choosing the correct file format.
Minimize the number of HTTP requests. This can be done by combining files into one, using CSS sprites, and using a CDN.
Use a caching plugin to cache your pages and assets, so they load faster next time around.
Important Plugins To Configure For Your Clients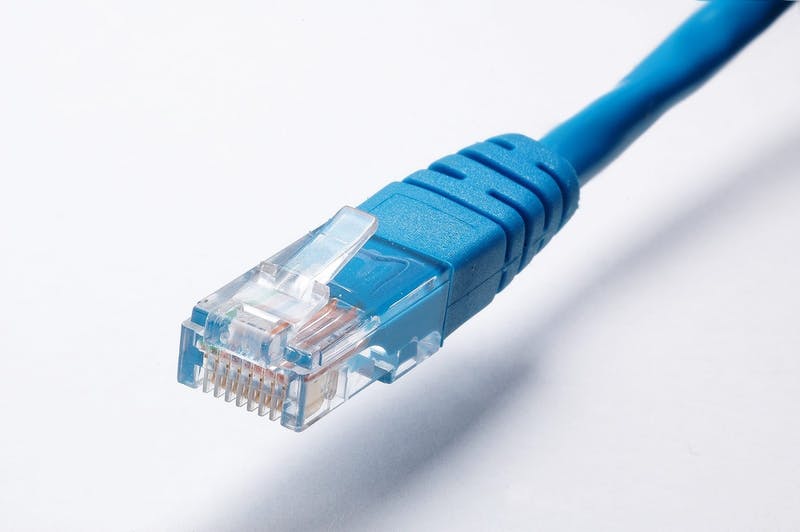 Whitelabel CMS
Step up your client experience with a branded login page. The White Label CMS Wizard allows you to execute your template in just a few clicks. With only a few clicks, you can add your logo and your business's relevant info and be ahead of the competition in no time. Personalizing the back end of WordPress will provide your clients with confidence that this user's website is theirs and not a generic one.
With White Label CMS, you can also set up everything on your client's dashboard panel using Elementor or Beaver Builder. You can also add an RSS feed to keep your clients up to date with your company. Using this plugin, you can even hide menus that are not relevant to your client's website. Overall, this plugin allows your clients to have a clean interface that isn't confusing.
ManageWP
ManageWP is a dashboard that helps you save time and nerves by automating your workflow. It is fast, secure and accessible for an unlimited number of websites. You get a free backup that includes monthly scheduled backup, off-site storage, 1-click restore, and US/EU storage choice on the free version. The premium Backup gives you on-demand backups, weekly/daily/hourly backup cycles & more. 
It also offers free Security Check & Performance Check, whereas the premium version lets you fully automate the checks and get an SMS or an email if something's wrong. You can also activate downtime monitoring using the premium version. It also provides other features such as SEO ranking, cloning & migration, client reports, google analytics integration and many more.
Security & Backup Plugin
A WordPress backup plugin can help protect your site from data loss in the event of an attack or accidental deletion. Additionally, a security plugin can help protect your WordPress site from malicious users and hackers. There are several different backup and security plugins available for WordPress. Some of the more popular ones include BackupBuddy, VaultPress, and iThemes Security.
If you want to save some costs for your client, we recommend going with Updraft Plus for backups for your client and Wordfence free version to protect the website from malware. As we mentioned earlier, ManageWP can still do backups, but you need to opt-in for a backup-specific plugin if you need frequent backups.
Should I Host My Client's Website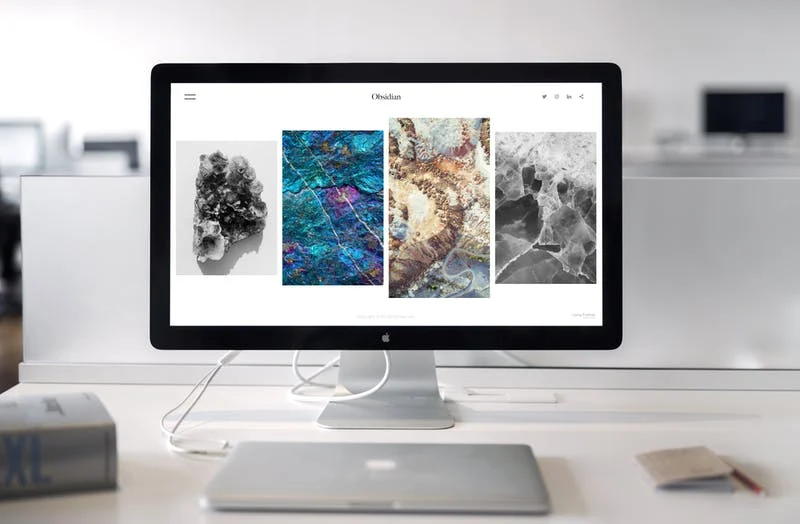 There are a few things to consider before deciding whether or not to host your clients' websites. First, you need to ask yourself if you have the technical expertise to manage and maintain a website. Cost is one factor – hosting services can be expensive, and you'll need to factor that into your pricing structure. Second, you need to ensure that you have the necessary bandwidth and storage capacity to host a website. If your client's website experiences a lot of traffic, you'll need to ensure you have the resources to support it. Finally, you need to make sure that you are familiar with the hosting company's terms of service and acceptable use policy.
There are pros and cons to hosting your clients' websites. On the one hand, you'll have more control over the website and can make changes quickly and easily. On the other hand, you'll be responsible for maintaining the website and ensuring that it's up and running. If you're not comfortable with this responsibility, you may want to recommend that your client get their hosting instead.
How To Charge Your Client For Managing The WordPress Site
Whether you are an experienced webmaster or just starting, knowing how to charge your clients for managing their WordPress site is essential. Here are a few tips on how to do just that:
Set a price range and stick to it. Don't overcharge or undercharge your clients, as this will only make them resentful. Put a price that you're comfortable with and that reflects the work you provide.
Charge by the hour or day, depending on the level of services offered and the project's complexity. If you're providing additional services such as design or SEO consultation, charge accordingly.
Be clear about what you can and cannot do, and be upfront about the associated costs. Let your clients know precisely what services they are paying for, and make sure those services are provided. For example, you should not be responsible for updating the WordPress software, fixing broken links, or doing other basic maintenance tasks.
Ensure all communication is done through email so there is no question about what was agreed to and when payments will be received.
Keep records of work completed, changes made, etc., to accurately reflect costs in future invoices or statements of account.
How To Tackle Problems That Might Occur With Your Client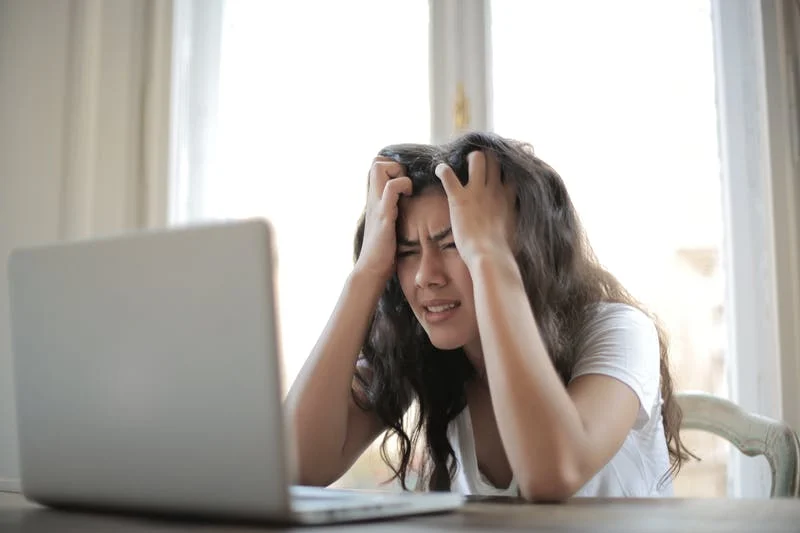 Problem-solving is a vital part of any successful project. However, it can be challenging to know what to do when things go wrong when working with clients. In this article, we will discuss some common problems and how to solve them.
Communication Problems: One of the most common issues between designers and clients is communication. If there is a lack of transparency or understanding about what the client wants, the project can quickly come to a standstill. One way to overcome this difficulty is to have regular meetings where both parties clarify their expectations and chat about progress. Additionally, ensuring that all communication channels are open will help prevent misunderstandings from arising in the first place.
If something does go wrong, be proactive in addressing it as quickly as possible. By doing so, you can minimize the impact of the problem and continue working together successfully.
Always keep an open mind when working with clients, and be willing to compromise on either side to reach a successful outcome.
Establish clear milestones and keep track of progress along the way. Make sure to communicate what has been accomplished to date and what remains to be done. Revision feedback should be timely and helpful, not punitive or nit-picky.
Be prepared for changes. Even if your client seems committed to a particular design or layout, changes may still be necessary due to unforeseen factors (like technical limitations). Be sure to have backups ready in case things go south.
Be patient and flexible. Don't get too frustrated – patience is critical when working with clients who may not understand or appreciate your work right away.
For any questions related to website design, digital marketing or SEO, contact The Digital Guruz today, we are here to help!